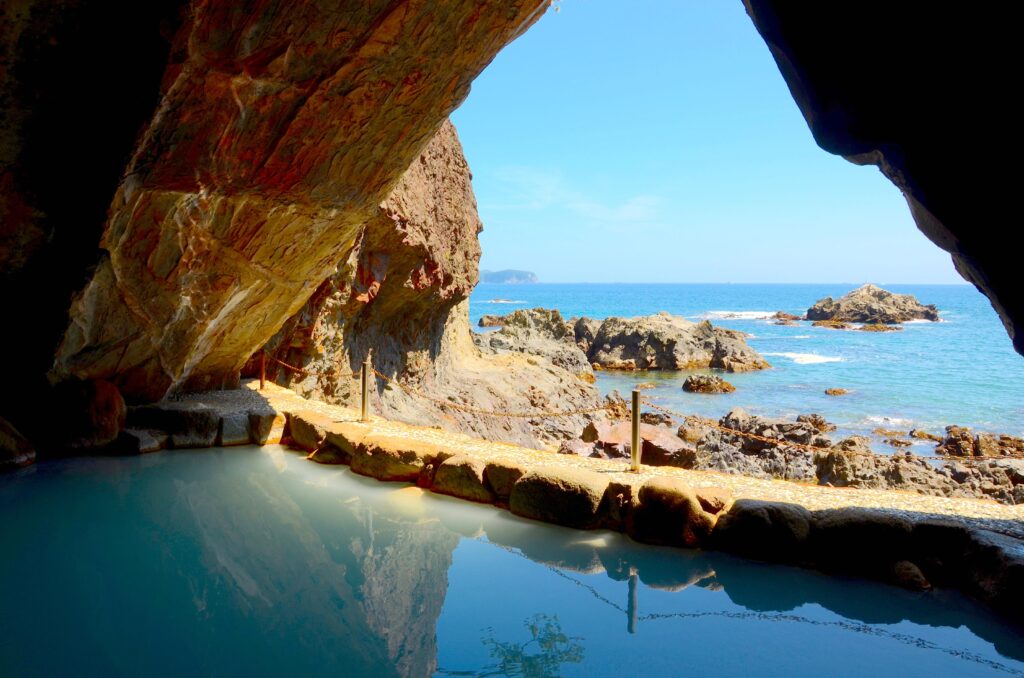 Unique Onsen: Bathe in a Hot Spring Inside a Natural Cave!
This article will introduce a hot spring Onsen that is very unique and very worth a visit!
Onsen (hot spring) or bathing culture is deep rooted in Japanese culture. Baths are taken not just to cleanse the body, but more importantly, it is for washing off the fatigue and clearing the mind.
Visiting an Onsen is definitely one of the top recommended activities for tourists visiting Japan especially during the colder seasons! Not only are Onsens good for relaxing, but it is also very good for your physical health. Different Onsens have different minerals that deliver different health benefits!
Have you heard of an Onsen where you can bathe inside of a cave?
Find out more below!
SUBSCRIBE
AND BE THE FIRST TO GET NOTIFIED ON NEW POSTS
---
♨️
忘帰洞 @ ホテル浦島
Bokido Cave Onsen @ Hotel Urashima
(Wakayama Prefecture)
This hotel is part of the Katsuura Hot Spring town and allows day-trip bathing for visitors. What makes this hot spring unique is the famous Boukido hot spring which is located inside a natural cave that was made by the rough winds and waves of the Kumano Sea.
It is a magical hot spring where you can enjoy a magnificent view while soaking yourself in the hot spring water.
ℹ️ Information: http://www.hotelurashima.co.jp/en/
---
Location
📍 Map
🚗
Access
Take the train to Kii-Katsura Station and walk 6 minutes to Katsuura Port.
The hotel can be reached by a free ferry from the Sightseeing Pier at the port!
---
Related Article
---
LATEST CONTENTS

Enjoy Kansai with KTIC
Tourist Information / PASS / WIFI / Day Tour
Kansai International Airport (KIX) T1
Open Everyday 9.30 – 17.30
Kyoto Tower 3F
Open Everyday 10.00 – 17.00