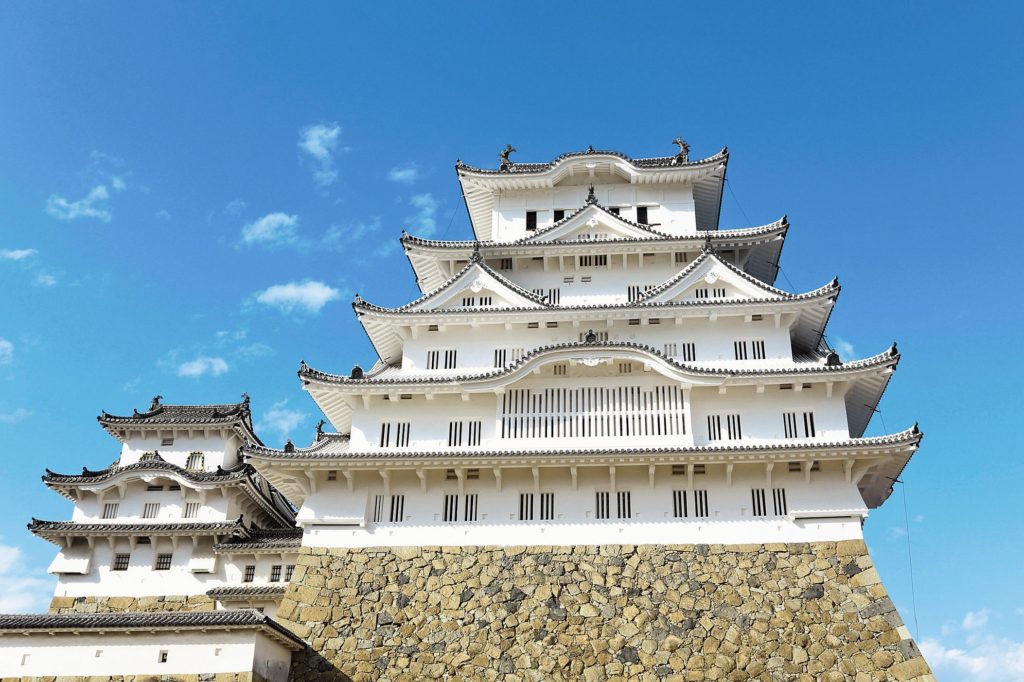 Himeji Castle Guide
A comprehensive guide to Himeji Castle, known as the most popular castle in Japan. Know the access in full detail from other parts of Kansai and what to do in the area.
---
Himeji Castle
Also, considered as the one of the most beautiful and visited castles among locals and tourists, Himeji castle has been recognized as a symbol of Hyogo prefecture and representative of castles in Japan. Due to its larger size in average and pearl white color for the entire structure, it is no surprise why it could draw people from around the world to pay a visit at least once when coming to Kansai.
Himeji castle is located between Kobe city and Okayama prefecture. In fact, it is not so difficult to go but it is quite faraway from major cities like Osaka or Kyoto. We recommend you to at least half day or more in order to enjoy the place at its fullest since there are also huge public park, shrine and zoo in the area.
USEFUL INFO
Time Spent: 4-5 hrs
Activity: Castle Stroll, Museum, Shrine
Public Park, Photo Spot, Art Museum
Recommend: Everyone
**Including long distance walk from train stations
Restaurant
Train Station Area : Himeji sta. / Sanyo Himeji sta.
Department Store : Sanyo Department Store
Garden Area : Kassui-ken , Soju-an tea house
Otemae Street (between train station and castle)
Coin Locker
Himeji sta., Sanyo Himeji sta.
Access
JR Line
Regular Train
Himeji Sta. Map>
North Exit (Walk 19 min)
Shinkansen
Himeji Sta. Map>
North Exit (Walk 19 min)
From (Train)
Time
Price
Shin-Kobe
(Sakura)
16 min
2,750
Shin-Osaka
(Nozomi)
28 min
3,280
Kyoto
(Nozomi)
45 min
4,840
Sanyo Railway System
Connecting with Hanshin line
Sanyo-Himeji Sta. (SY43) Map>
Main Exit (Walk 17 min)
Route map>
Bus
Shinki Bus
Local bus from train station area to the castle, operating on Weekends only
Bus stop: JR Himeji sta. (North exit)
Bus terminal Stop ⑥⑦⑧⑨⑩ Route map>
9.00-16.30 (every 30 mins)
Adult: ¥100
6-12 years old : ¥50
ACTIVITY IN THE AREA
Castle Stroll (Wooden)
Some castles in Japan are renovated internally into museum or space for exhibition. However, Himeji castle still preserves its original structure and proudly shows its wooden beauty. It is nice to just stroll around the castle with well-preserved interior and imagine how people lived in the past.
Castle Area
Open Everyday , Year-round
(Except December 29 & 30)
09:00 – 17:00 (Last entry 16:00)
09:00 – 18:00 (APRIL 27–AUG 31) (Last entry 17:00)
Latest Announcement>
Above 18 years old : ¥1,000
Students : ¥300
Other activities near the castle
Himeji City Zoo
Kokoen Garden (Admission fee required)
Himeji Shrine
Himei City Museum of Art
Himeji Tourist Information Center
9:00-19:00 Open All year
Except 29 Dec. and 30 Dec.
Location : Himeji Sta. North Exit Map>
*Open hour might be shortened due to impact of COVID-19

if you need any info on site, please feel free to drop by. There are staffs who can speak English and are more than happy to help with anything regarding Himeji area.
Hope this content is useful.
See you in the next one.
---
Latest Contents

Enjoy travelling Kansai with KTIC
Tourist Information / PASS / WIFI / Day Tour
Kansai International Airport (KIX) T1
Open Everyday 9.30 – 17.30
Kyoto Tower 3F
Open Everyday 10.00 – 17.00