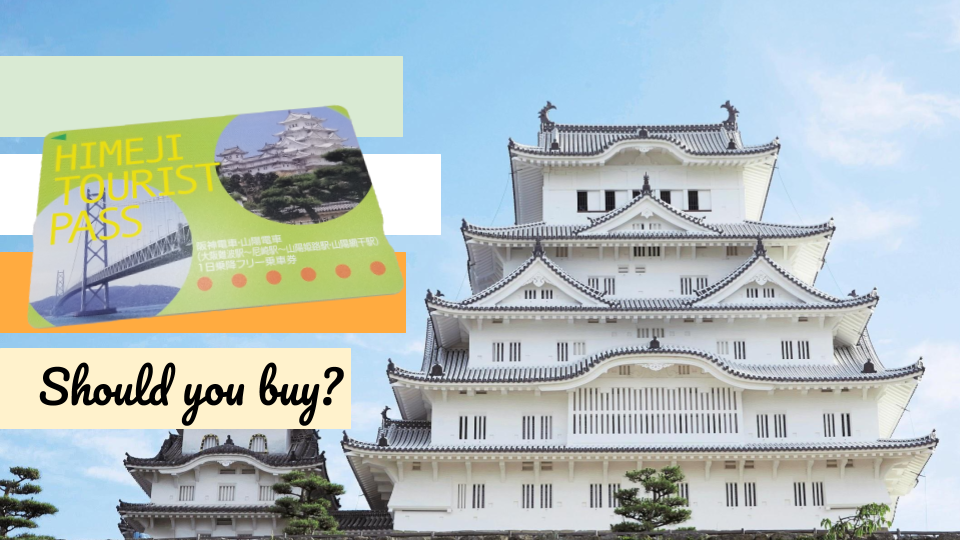 Should you buy Himeji Tourist Pass?
Is Himeji city on your travel list? Then don't miss this content because we will give you full explanation of Himeji tourist pass such as coverage, perks you will get and price comparison to help you decide if this pass is actually good for your plan.
---
Himeji Tourist Pass
This pass comes in package of 2 tickets from 2 different train systems in Kansai which are Hanshin Line and Nankai Line. So, what you get will be 2 different type of tickets as well.

1 Day Type
1. Unlimited ride for all Hanshin Line
2. 1 Single trip for Nankai Line
KIX Airport → Namba (excluded Rapi:d train)
Adult ¥2,200
List of discounts including in the pass
Once purchased, you will receive 1 plastic ticket for unlimited Hanshin line and another single trip paper ticket from Kansai airport to Namba.
It means that this ticket set requires you to start using it from Kansai airport to go to Himeji city or others along the Hanshin line.
First you have to take Nankai line to its terminal station "Namba sta.". The single trip ticket can be used only once here, so you can not make any stop along the way. This ticket means to take you from airport to city area of Osaka only.
Kansai airport sta. → Namba sta.
(Nankai Line 1 time)
Then exit the system to transfer to Hanshin line which is located nearby around 5 mins walk. The station is called "Osaka-Namba sta." of Hanshin system. From this station all the way to Sanyo-Himeji sta. through all Hanshin Line and Sanyo Electric Railway (connecting system), you can get on and off using the pass as much as you like within one day.
Osaka-Namba ↔ Sanyo-Himeji
(Hanshin & Sanyo Electric Railways Unlimited)
List for sightseeing spots
Above is the list of major sightseeing spots which can be accessed by Himeji tourist pass. Also, we have contents that explore detail of regarding locations. Please see the link below.
Should you buy Himeji tourist pass?
Firstly, you need to consider these following points of your travel list.
(1) You plan to visit Himeji directly from Kansai airport
(2) You plan to visit to Namba first, then go to Himeji. Either on the same day or different day are okay.
(3) You plan to visit Kobe (Sannomiya) and Himeji on the same day by starting from Kansai airport.
If your plan follows one of above, then Himeji tourist pass will help you save money a lot. In the next chart you will see a comparison if you choose to plan a trip to Himeji normally without pass.
| | |
| --- | --- |
| Nankai System | Price |
| KIX → Osaka-Namba | 930 |
| Hanshin System | |
| Osaka-Namba → Sanyo-Himeji | 1,390 |
| Osaka-Namba → Sanyo-Akashi | 1,010 |
| Osaka-Namba → Kobe-Sannomiya | 410 |
| Osaka-Namba → Amagasaki | 330 |
| | |
| --- | --- |
| Sanyo-Akashi → Sanyo-Himeji | 710 |
| Kobe-Sannomiya → Sanyo-Himeji | 980 |
| Amagasaki → Sanyo-Himeji | 1,270 |
Himeji tourist pass ¥2,200
In the end, this pass is worth buying only you start your trip from Kansai airport and Himeji must be a part of your destination.
You must use the ticket for Nankai system on the day you bought it. However, you can choose to keep the ticket for Hanshin system on the same day or different. Once you active the pass, it will be available for one day.
WHERE TO BUY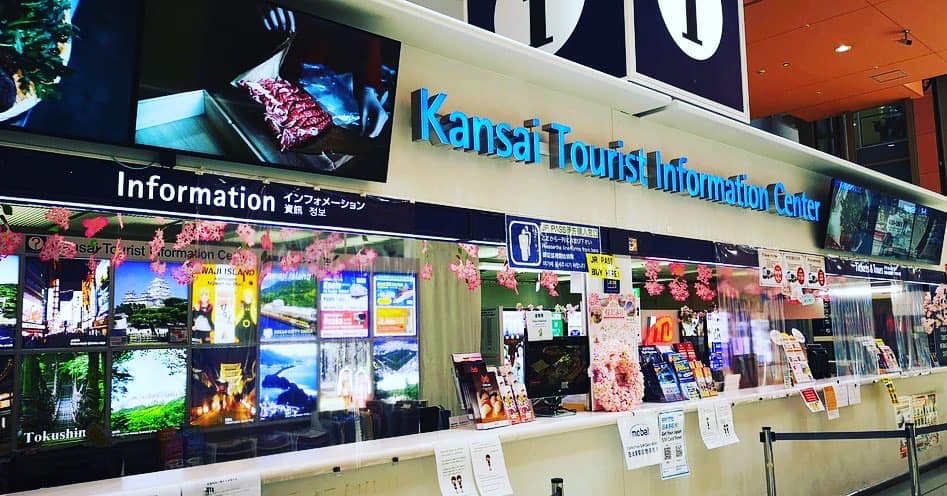 Himeji tourist pass is available at both stores of Kansai Tourist Information Center. No advance reservation is needed.
Kansai International Airport (KIX)
Terminal 1 Central Exit 1F
Open Everyday 9.30 – 17.30
That's it for today!
Latest Contents

Enjoy travelling Kansai with KTIC
Tourist Information / PASS / WIFI / Day Tour
Kansai International Airport (KIX) T1
Open Everyday 9.30 – 17.30
Kyoto Tower 3F
Open Everyday 10.00 – 17.00