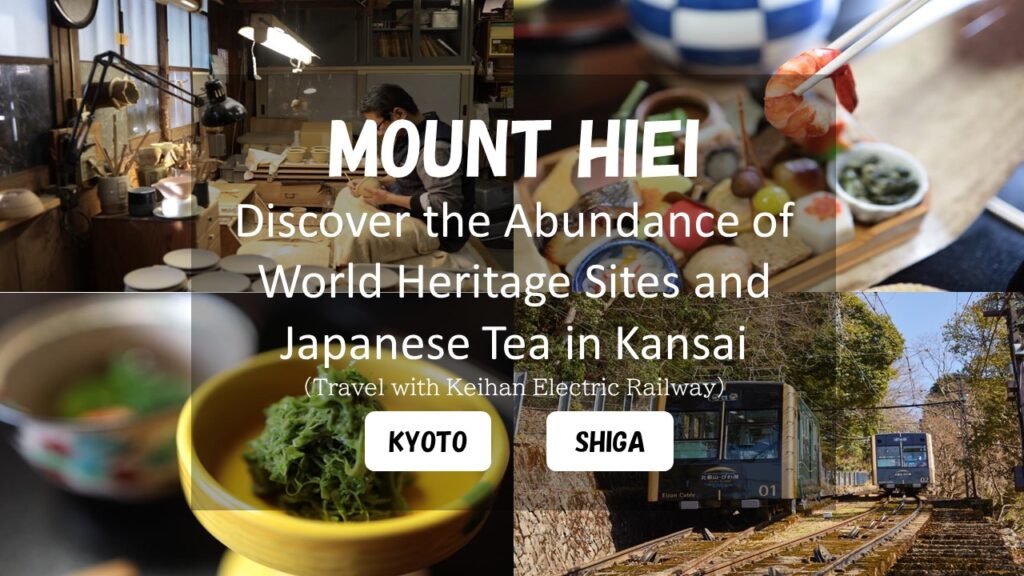 Mount Hiei: Discover the Abundance of World Heritage Sites and Japanese Tea in Kansai with Keihan Electric Railway
This article is going to take you on a journey starting in Uji, a town in Kyoto which is very well known for its tea. Later, we'll make our way to the World Heritage Site; Enryakuji Temple, which is is located on Mount Hiei.
Along the way, we'll be learning and deepening our knowledge about Japanese tea and the Keihan Electric Railway!
When traveling overseas, it's totally fine to spoil ourselves a little right? We deserve it!
Join us on this adventure which started from love and interest in all things tea and learn about its origins on the way!
---
⭐ Check out this video which was shot on-site so you'll feel like you were actually there with us!
---
🍵🌿
"The Motherland of Japanese Tea; Uji, Kyoto."
While heading to Uji, we were told about the "Historical Park of Tea and Uji Town" which is a brand new park that was opened in October 2021.
To reach it, hop on the train from Kyoto Station and get off at Tofukuji Station which is jut one station away. From here, use the Keihan Electric Railway to reach Uji Station in just 30 minutes! You'll even see the park from the station as you arrive!
The Kansai chan tribe loves discovering new places, so this was the first location we visited on the journey!
🍵
Historical Park of Tea and Uji Town
We were able to learn about the 400 years of history behind the high quality tea brand; Uji-cha through the use of exhibitions, historic remains, and various activities. We also learned about the history, culture, and sightseeing spots within the town where the famous tea has been cultivated since its birth.
In addition to the museum, there were other facilities as well such as the exchange hall "Chazuna" which offers up to 20 unique activities to enjoy daily. These activities include making our very own tea canister and tea sweets (you can try out multiple activities if you want!).
---
🍵
The Art of Making Japanese Tea
The activity we took part in was learning the correct way to prepare refined green tea which is called "Gyokuro" in Japanese.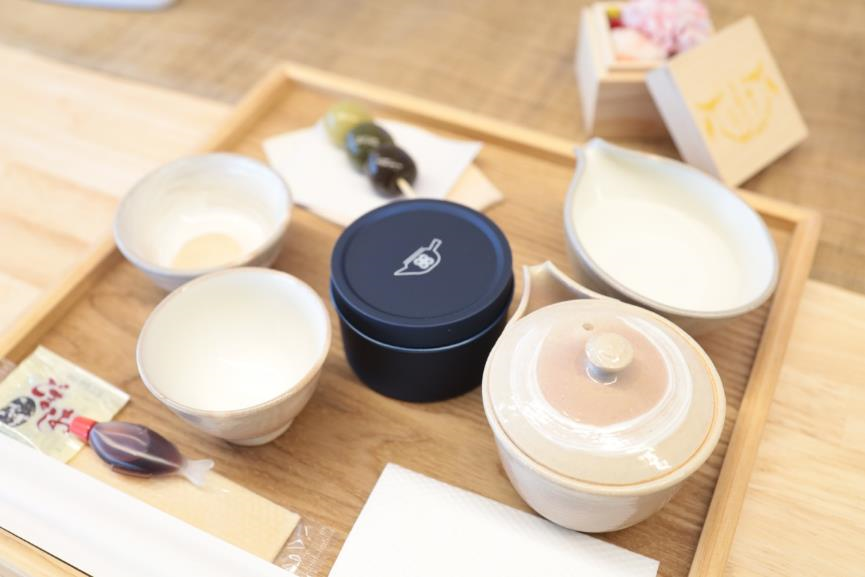 Gyokuro is one of the highest quality green tea you'll find out there. We had the chance to use "Kyō Ware" which is a type of traditional Kyoto pottery that's used for serving this type of green tea.
We started the fun activity by making the first infusion of tea. By doing this, we placed the tea leaves into a small pot, filled the pot with 40 degrees Celsius water, and let the tea leaves soak for 3 minutes.
The important advice we received was to ensure that the ingredients don't dissolve before we begin the second infusion. To make sure of that, we tried to get every single drop until nothing came out as we poured.
It is said that the final drops are the most delicious!
From the second infusion, we carefully added hot water while adjusting the overall temperature of the tea. The flavor and the color of the tea changes accordingly which made the activity interesting as we checked and compared each other's tea results.
Regardless, we're pretty sure that the tea we made ourselves will always taste the best! Right…?
---
😲
Eating Tea for the First Time
For the 4th tea infusion, we added some roasted brown rice to the tea leaves to make a delicious cup of Genmaicha (tea with roasted rice).
After pouring out all of the tea, we added some Gomashio (roasted sesame seed & salt mixture), and some Ponzu (citrus soy sauce) to the leftover tea leaves and roasted brown rice… then we ate it!
This is the first time we 'ate' tea instead of drinking it!
The taste of the tea leaves were quite similar to spinach! 🍃
The shiny round balls in the background of the photo are Uchi-cha dango sweets!
Each color were different flavors of the different types of tea. The light green ball being a middle grade of green tea, the dark green ball being matcha (powdered green tea), and the dark brown ball being Hōjicha (roasted green tea).
---
🌿
Uji Gyokuro
It took over 3 years to invent this spectacular drink. It is said to be used by locals for special occasions and making toasts!
---
📍 Historical Park of Tea and Uji Town
Address:Maruyama-203-1 Todo, Uji, Kyoto
Business Hours:09:00〜17:00
Holidays:N/A(Certain activities may be suspended or shortened depending on weather conditions)
Access:A 4-minute walk from Keihan Uji Station
---
🌿
The 3 Impactful Flavors of Edible Tea!
@ Tatsumiya
Chazuna was not the only location during our journey that gave us the realization that tea was not just something to drink, but also something to eat!
With just a 15 minute walk from the Historical Park of Tea and Uji Town, Tatsumiya which is located right next to the Uji River, is a green tea heaven for green tea lovers across the world to live their wildest green tea dreams.
The location is said to have been around since as far back as 1840!
With the unique concept of "tea you can eat", the artisans here pay close attention to detail when it comes to using local ingredients for both production and consumption. Visitors come here to try a wide array of seasonal dishes made with green tea.
After ordering our food, we were excited to see a variety of unique items that are made with powdered green tea such as salt, dessert, tofu, and even soba noodles!
However, the taste of green tea was not overpowering at all! The dishes were light with only a faint scent of green tea aroma.
The taste made us consider moving to the area so we could visit and eat these delicious dishes everyday!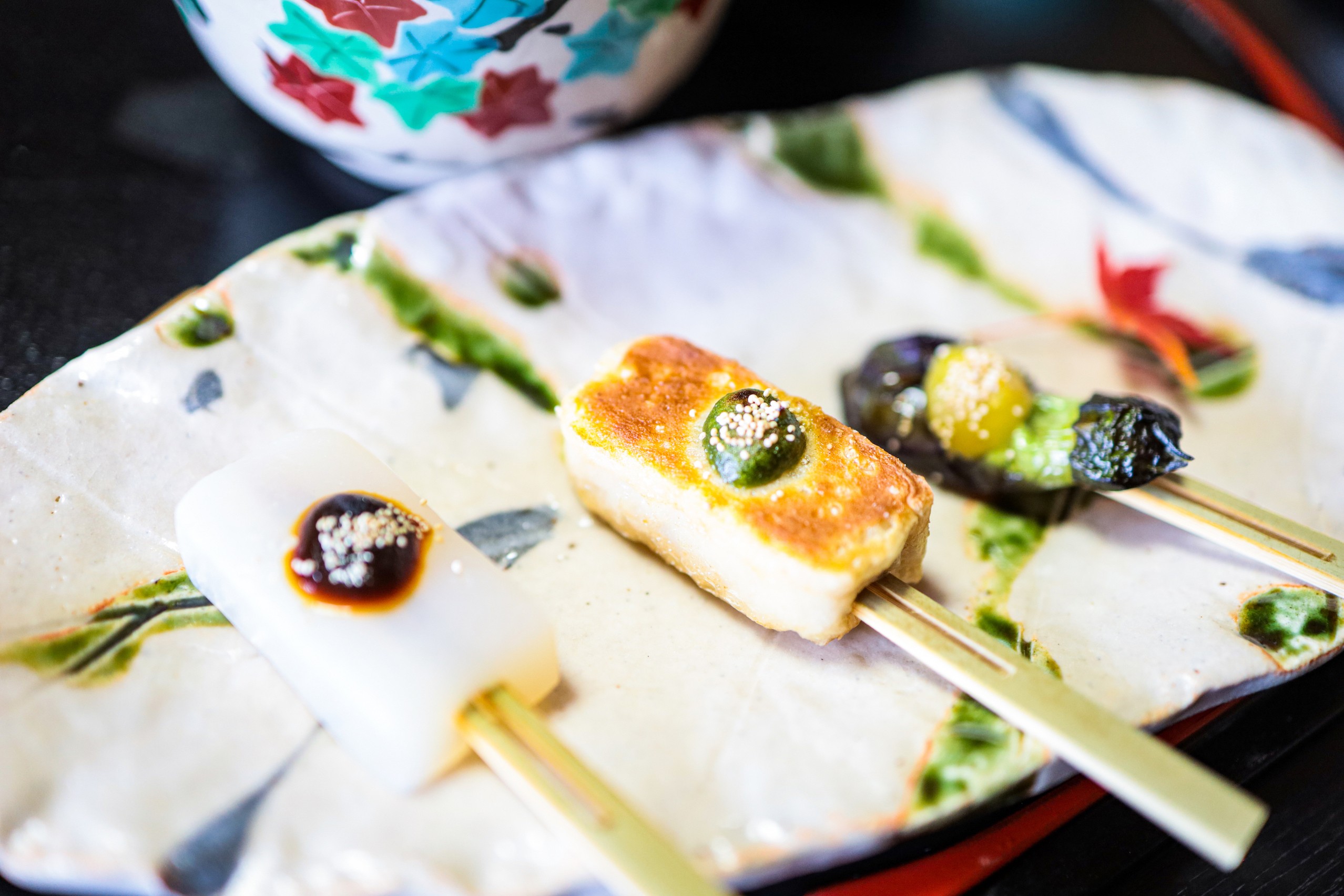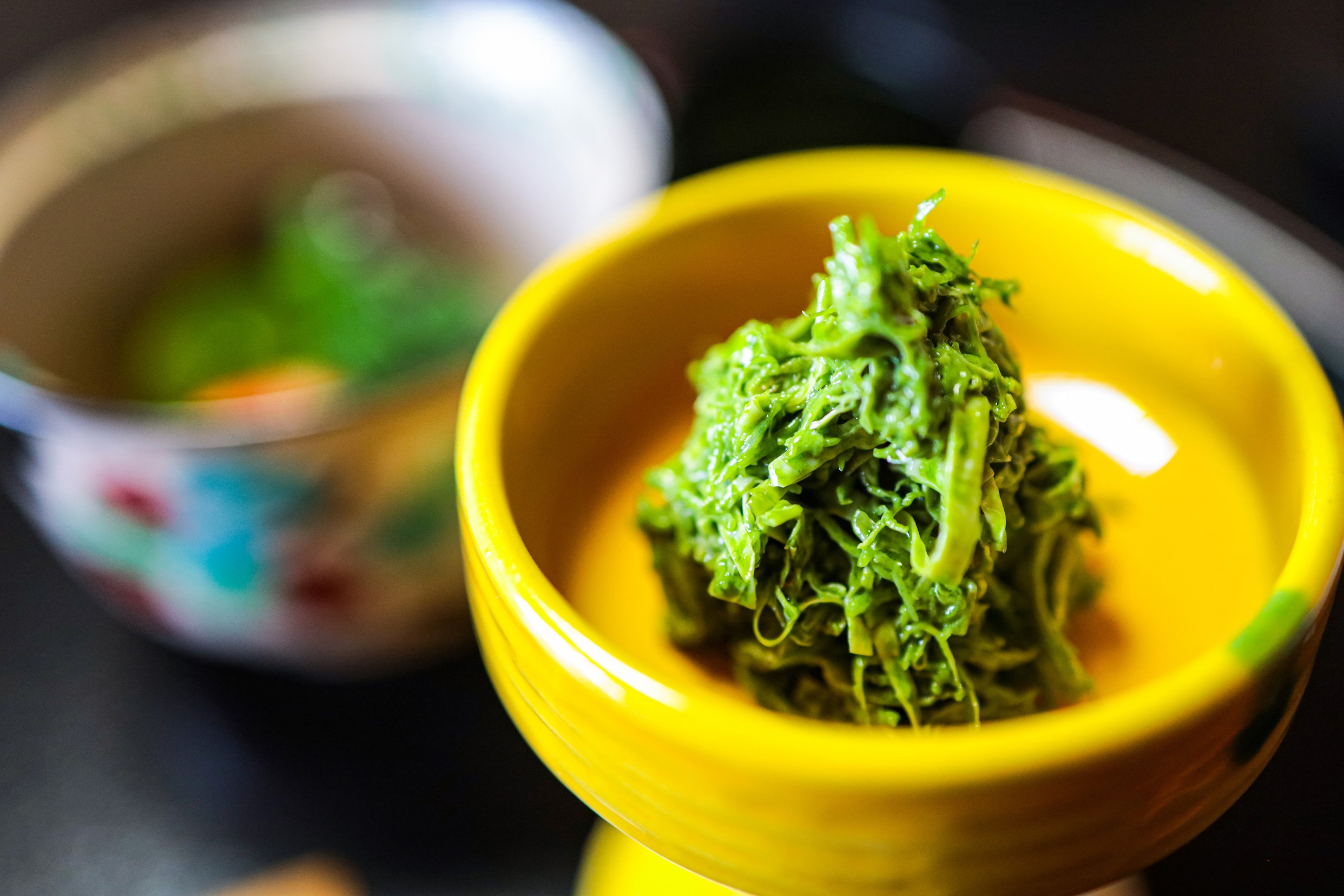 This full course meal uses a luxurious 7 coatings of powdered green tea!
Even though all of the dishes contained matcha, it is made in a way that each item is flavored uniquely so you'll never get bored of the taste within this unique lunchtime-limited course!
Make sure you make reservations in advance!
Wow! This is the ultimate banquet with some of Uji's finest green tea!
Tencha, which are ground tea leaves that will be made into matcha, is used in a variety of ways in addition to rice topping.
Can't wait to look up some recipes that uses Tencha as an ingredient the next time we cook at home!
This green tofu uses a luxurious 2 servings of matcha!
It's definitely a must-try dish!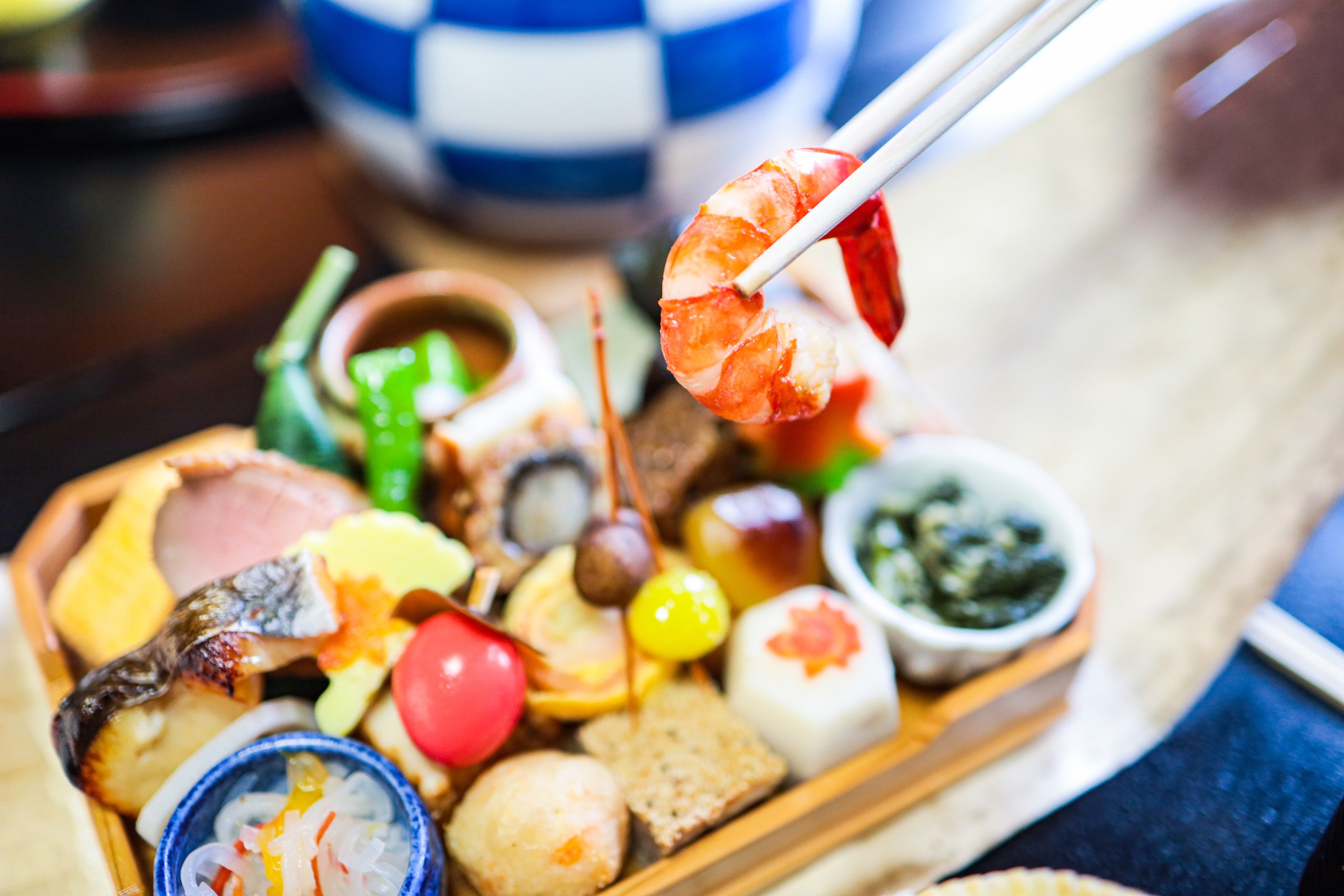 Look at this aesthetic bento box! It contains over 25 unique seasonal ingredients and flavors which makes you feel like you're tasting each and every seasonal food that Japan has to offer!
"Matcha is a delicate ingredient which its flavor can decrease simply through a change in temperature or humidity. Because of this, we use different types of matcha within our dishes. "

Soicho Hidari (The 8th generation owner of the store)
Tatsumiya
Address:Tōgawa-3-7 Uji, Kyoto
Business Hours:
11:00~15:30 [Last Order 14:30]
16:30~22:00 [Last Order 19:30] (Reservation Required in the Evening)
Holidays:Irregular(multiple closures during New Year's Period and off season in February, July, and September)
Access:A 12-minute walk from Keihan Uji Station
---
🍵
Choosing Amazing Pottery for Brewing Delicious Tea
@ Asahiyaki shop & gallery
Along the Uji River, there are many places to see such as Byodoin Temple, Jodoin Temple, and many more.
Since we've come all the way here, we've decided to get on the later train and visit the Asahiyaki shop & gallery, which we've been hearing so much about!
One of the first things we saw were some Asahi pottery pieces which represents the essence of Kyoto. The pottery uses ingredients from the nearby Mt. Asahi, and the pale color is one of their most characteristic features that sets them aside.
Within the lineup you'll find various products with beautiful color gradients, all of which you'll want to take home with you! They'll be great for your own use and also as thoughtful souvenirs!
Placing one of these products in your home will surely add some aesthetic beauty, and using them will surely enhance the deliciousness of the tea!
📍 ASAHIYAKI shop & gallery
Address:Mataburi-67 Uji Kyoto 611-0021
Business Hours:10:00〜17:00
Holidays:Mondays(the following day if Monday is a public holiday)/ the last Tuesday of each month, New Year's Period(12/27〜1/4)
Access:7-minute walk from Keihan Uji Station
---
⭐
A Once in a Lifetime Sight on Mount Hiei?!
The Largest Repair in Over 60 Years!
Do you know how long ago it was that Japanese tea was brought to Japan??
It is said that in the year 805, the Buddhist monk "Saichō" was on an envoy to Tang, China, from which he brought back tea seeds and planted them at the foot of Mount Hiei in Otsu, Shiga Prefecture.
This is believed to be the beginning of Japanese tea.
In history books, it's written that back in 815, which was during the beginning of the Heian period (794-1185), Sencha (medium grade green tea) was offered as a gift to Emperor Saga when he visited Ōmi Province, which is now Otsu.
This means that Otsu in Shiga Prefecture also has deep relations to Japanese tea.
Because of that, we have no choice but to head over to Shiga Prefecture!
---
🙏🏻
Enryakuji Temple
The World Heritage Site; Eryakuji Temple, which is situated between Shiga and Kyoto on Mount Hiei, was the first place we visited.
This head temple of the Tendai sect of Buddhism was opened at the start of the Heian Period through the missionary work of the Buddhist Saichō.
Within the premises, you'll find the birthplace of Enryakuji Temple; Konponchu-do Hall, as well 10 national treasures, and over 50 Important Cultural Properties of Japan.
Moreover, the mountain is often referred to as the "Deep Rooted Mountain" as many well respected Buddhist priests originated from here.
Enryakuji Temple consists of three main areas: the East Tower, the West tower, and Yokawa. The Otsu side of the mountain has a cable car at the base which allows you to reach the Eastern tower and the national treasure; Konponchu-do Hall which is the main hall within Enryakuji Temple. (Chu-do refers to the central Buddhist temple).
The Ichijoshikan-in Temple which was built in 788 by the great Buddhist Saichō during his missionary work, is now the Konponchu-do Hall.
The temple has seen its fair share of fires and was rebuilt on a larger scale each and every time. The current temple was rebuilt and repaired in 1642 during the third-generation shogun of the Edo Shogunate.
The building itself is recognized as a national treasure, with the hallways being recognized as an Important Cultural Property of Japan.
While most statues of Buddha found at temples are usually seen from the ground, the Buddha statue in the main hall here is built so you're able to stand at the same height and see the eyes of the statue.
The main hall is currently under a 10 year renewal process and is planed to continue until 2026. This is a once in a lifetime opportunity to see the building's pillars and roof up close!
📍 Hieizan Enryakuji
Address:4220 Sakamotohonmachi, Otsu, Shiga
Worship Times:
East Tower
Mar~Nov 08:30~16:30
Dec 09:00~16:00
Jan~Feb 09:00~16:30
West Tower / Yokawa
Mar~Nov 09:00~16:00
Dec 09:30~15:30
Jan~Feb 09:30~16:00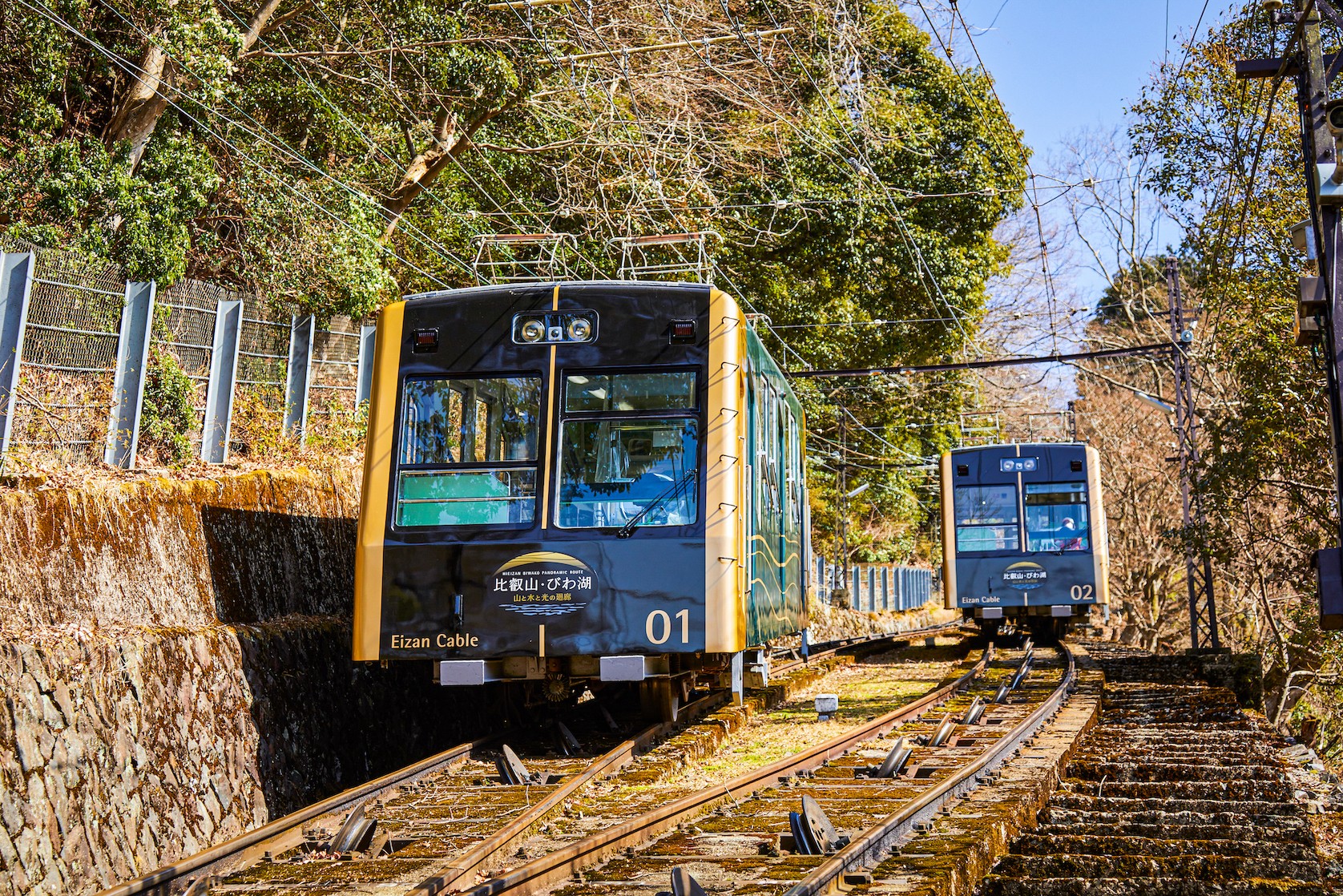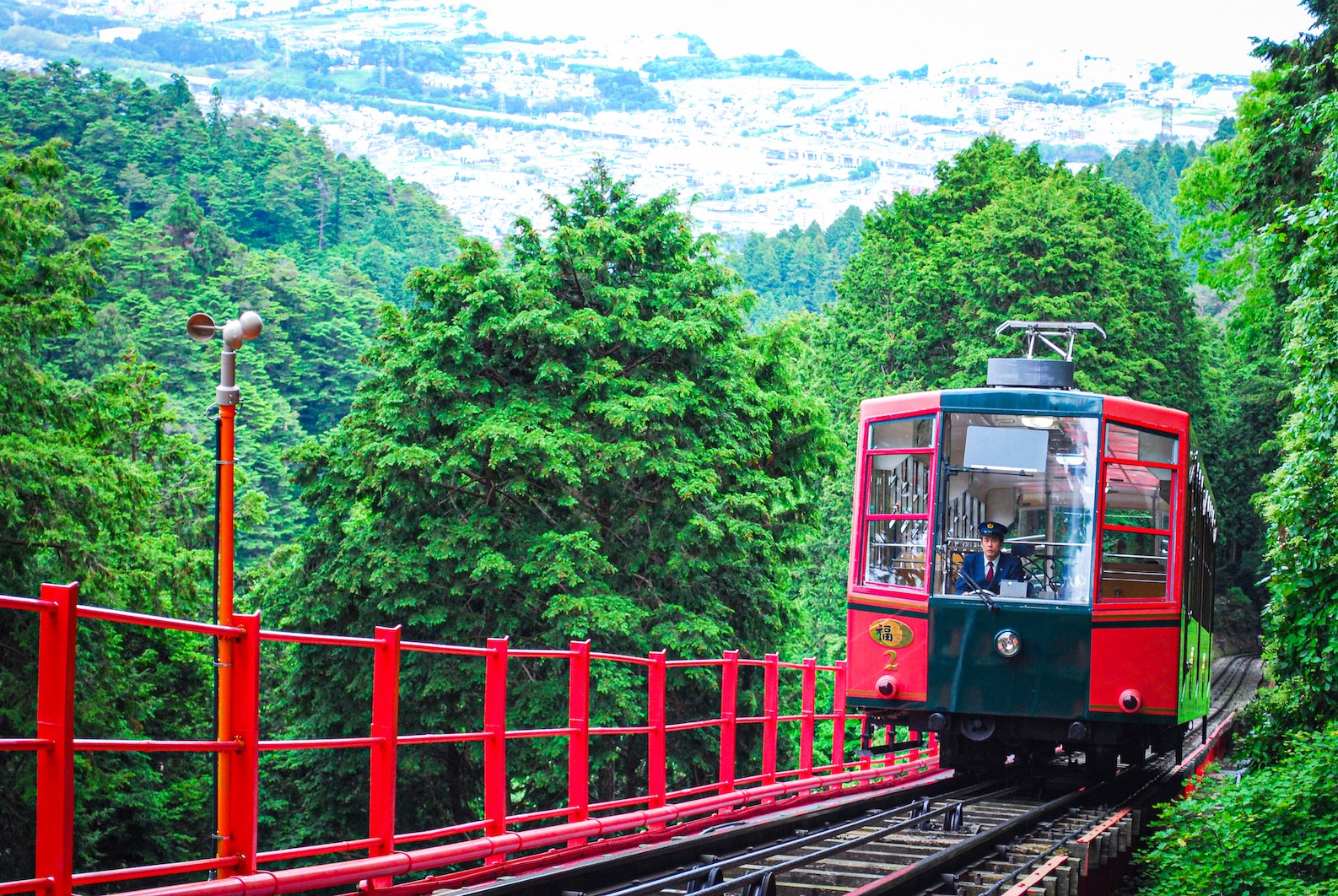 Out of the many ways to get to the top of Mount Hiei, two routes are recommended depending on whether you're coming from the Kyoto side or the Otsu side. Either side comes with its own share of beautiful sights with various types of transportation to choose from!
On the Kyoto side, there's the Eizan Railway, the Eizan Cable, and the Eizan Ropeway. On the Shiga side, there's the Sakamoto Cable.
The Eizan Cable is known for its difference of elevation, while the Sakamoto Cable is known as Japan's longest cable car route with a total length of 2,025m.
Riding on the Eizan Cable, you'll be able to see Kyoto's landscapes, whereas riding on the Sakamoto Cable, you'll be able to see a picturesque view of Lake Biwa!
---
🍂
Visiting Mount Hiei's Temple Town Sakamoto
Our next stop after leaving Enryakuj on Mount Hiei, is visiting Mount Hiei's temple town; Sakamoto, which we will use the Sakamoto Cable to reach it.
Hiyoshi-Taisha Shrine, which can be found at the foot of Mount Hiei, is said to have been built by the Buddhist Saichō around 1,200 years ago after Enryakuji Temple.
It is said to be the main shrine of Hiyoshi, Hie, and the Sannō Shrine, which is said to protect against evil, give good luck with marriage, and ensure the safety of your family.
Other than that, the light-up period during November and December is a must-see!
If you take a short trip to the nearby Sakamoto-hieizanguchi Station, you can visit the Hiyoshi Tea Garden which is said to have been the location where Japanese tea was planted for the first time!
It's the perfect spot to take a stroll and learn all about the amazing Japanese history!
📍 Hiyoshi-Taisha Shrine
Address:5-chōme-1-1 Sakamoto, Otsu
Business Hours:09:00~16:30
Access:10-minute walk from Keihan Sakamoto-hieizanguchi Station
---
🍜
Honke Tsuruki Soba
After burning a lot of calories walking, it was time we satisfied our stomachs with some tempura at Honke Tsuruki Soba, which is located near Keihan Sakamoto-hieizanguchi Station.
The story goes that finding food atop Mount Hiei was extremely difficult, and so the first owner of Honke Tsuruki Soba; Tsuruki Kihachi, used to make his way up the mountain to serve his soba dishes.
Also, soba noodles are a source of nutrients for the trainee monks after periods of fasting. After not digesting any food for a long period of time, the monk's stomach are usually in a weakened state.
With a history of over 300 years, every single day this restaurant adjusts to the surrounding temperature and humidity, carefully selecting and regulating which buckwheat flour is being used to ensure the handmade flavor they deliver is of the highest standard.
The building itself is registered as a Tangible Cultural Property of Japan, and alongside with the historic smell of the soba dishes, it left the best impression at the end of our journey!
📍 Honke Tsuruki Soba
Address:4 Chome-11-40 Sakamoto, Otsu, Shiga
Business Hours:11:00~16:00(L.O. 15:30)
Holidays: Every 3rd Friday + New Year's Day(Every 3rd Thursday + Friday during January and June, No Holidays During August + November)
Access: 1-minute walk from Sakamoto-hieizanguchi Station
---
🎫
Great Value Ticket for The Keihan Main Line
There's a special ticket especially for foreign visitors which can be used on the Keihan Main Line that connects Osaka to Kyoto.
It includes some special features such as entrance fees, admission fees, and various discounts.
The ticket gives you access not only limited to the locations we've introduced in this article, but also many other locations found along the Keihan Line such as Osaka Castle, Byodoin Temple, Tofukuji Temple, Fushimi-Inari Taisha Shrine, and more!
Unfortunately, Mt. Hiei is not included in the above ticket, however, every year there are various ticket sets for both Enryakuji Temple and transportation to Mount Hiei available at discounted prices.
---
Latest Contents

Enjoy Kansai with KTIC
Tourist Information / PASS / WIFI / Day Tour
Kansai International Airport (KIX) T1
Open Everyday 9.30 – 17.30
Kyoto Tower 3F
Open Everyday 10.00 – 17.00